Why Choose Bezel Brothers Marketplace?

Security
A secure platform and payment mechanisms for all your dealings including Escrow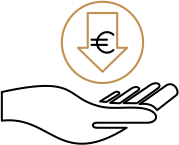 Low Commission Fee
We aim to beat our competition, always. We have the lowest selling fees meaning more money for YOU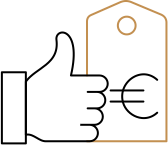 Achieve Top Prices
Markets appreciate and so should the price of your watch, secure the best deal on our marketplace
Find our apps
Mobile is the future of everything
Buy a Watch with Us
Luxury watches are coveted by many for their status, elegance and style. Bezel Brothers provide a wide range of pre-owned luxury timepieces to suit your taste and your pocket. Our vendors sell models by Rolex, Omega, Breitling, Hublot, Tudor, TAG Heuer and many more. With Bezel Brothers, you can access watches from around the world, at excellent prices
Sell a Watch with Us
Are you trying to sell your luxury watch for the best price on the market? Perhaps you are a watch vendor, a professional dealer or a luxury watch collector. Bezel Brothers is an excellent platform for you to buy and sell your watches and interact with a like-minded community.
Auction a Watch with Us
Bezel Brothers provide an auction service, where you can auction off your watch to the highest bidder. As a watch vendor, you may get an extremely good price for your timepiece. As a watch buyer, you could get excellent value for money. It's up to you to take the chance, but it's up to us to help it happen.