The world of luxury watches can be a minefield for many, but it can also be an exciting and interesting world of models, styles and functions. The term 'Sports Watch' leaves itself open to much interpretation and leads us to think about a multitude of watch features and characteristics. Generally, the words robust, practical, chunky and resistant may come to mind when thinking about those watches suitable for sports and adventurous pursuits. Some brands that immediately jump out at us are Richard Mille, TAG Heuer, Breitling and perhaps, Omega or Rolex. However, there can be a lot to consider when it comes to purchasing or owning a luxury sports watch. This blog looks at a variety of sports watch terms along with details on more specific categories, and of course, we list a few of our current favourite models in the luxury sports watch world.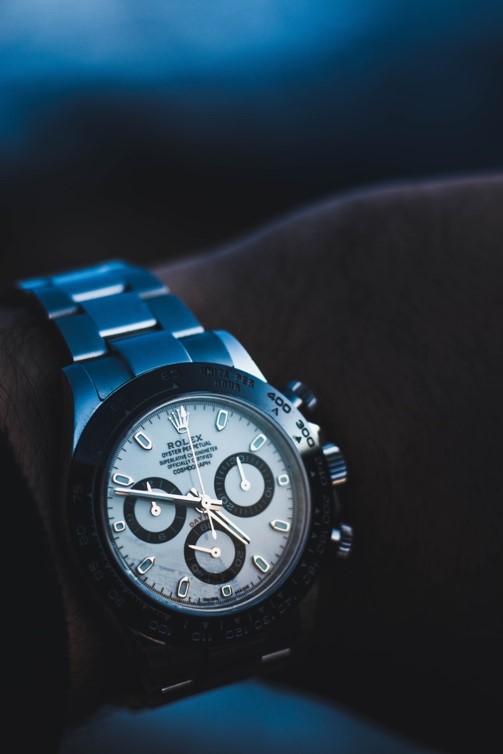 Sports Watch Features
First off, let's examine some terms that are thrown around when talking about sports watches. If a timepiece is described as having a 'chronograph' feature, it means that the watch has the ability to measure periods of time; this could be a stopwatch, for example, or the watch could make other calculations like measuring speed or distance. Also, chronograph watches habitually display the date as well as the time. As a result, these watch types commonly have push-pieces on the side of the dial, sub-dials on the watch face and multiple hands. These features lead to a more detailed appearance on the face and dial of a chronograph watch. Another term you may see used a lot is 'water resistance', which fairly self-explanatory, describes the watch's ability to function in deep levels of water – often up to 300m, and has been an important feature of sports watches since the release of the first Rolex Oyster Perpetual in 1926. Other sports watches claim an impressive 'power reserve'. The majority of mechanical watches feature a power reserve of between 36 and 48 hours, however, some sports watches such as the IWC Portugeiser Automatic or the Panerai Lumior GMT greatly exceed this. Of course, each watch brand and model will boast it's own list of unique characteristics. But, If you want to read more about watch terms and features in general, why not take a look at one of our past blogs titled "From the inside out: Know your watch parts", available here.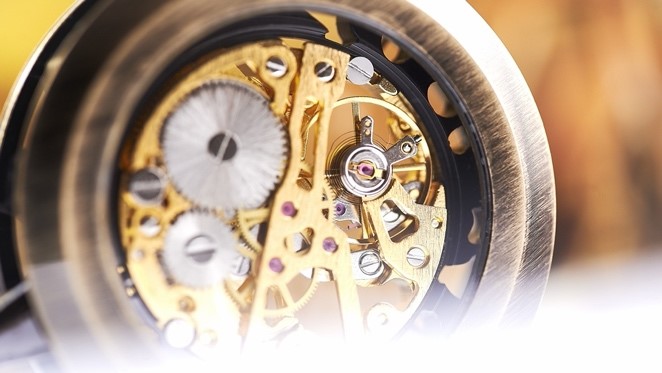 Diving Watches
Watches for diving have always held great appeal in the world of watch lovers and many high-end watch brands such as Rolex, IWC and Breitling have produced timepieces specifically designed for diving over the last century. Besides the fact that diving watches should be water resistant, most diving watches come with a unidirectional bezel to show elapsed time, a clear and easy-to-read dial and a depth rating. Of course, diving watches are incredibly stylish and are designed for day to day wear even if you never step near the water's edge! Models such as the Rolex Submariner, the Omega Seamaster and the IWC Aquatimer are classic diving watches, consistently proving popular choices amongst watch enthusiasts and are excellent investment pieces. Our current favourite at The Bezel Brothers is the Tissot Seastar 1000 Powermatic – a truly beautiful timepiece with impressive diving watch features.
Pilot's Watches
Also termed 'Aviation Watches', these are designed to cater for the needs of pilots flying aircrafts and typically have functions specifically for aeronautical use. Large, legible dials with contrasting or luminous hands are a common feature; this ensures efficient time-telling during the day or night and all weather conditions. Aviation watches often present an oversized winding crown and extra engravings on the bezel. However, like many luxury sports watches, pilot's watches are just as fashionable as they are functional. Some brands which have invested much time into engineering extremely professional and accurate timepieces for the aviation industry are Breitling, IWC and Longines. We particularly love the collaboration from IWC and Mercedes: the Pilot's Watch Chronograph Edition AMG, which was the brand's first watch equipped with the IWC-manufactured 69385 calibre, clad in light and scratch-resistant titanium ensuring it is lightweight yet rigid; it is a beautiful watch.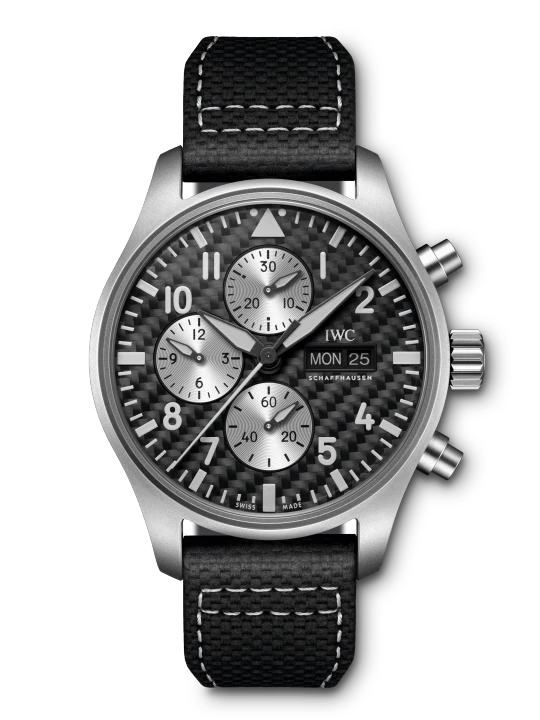 Racing Watches
Watches designed for racing make up a large portion of the luxury sports watch market. Racing watches were originally designed to measure the race times of cars, motorbikes, horses, yachts, etc. Most racing watches are chronographs, as they measure time, distance or speed, depending on the make and model. Many have a complication called a tachymeter around the bezel of the watch, which is a feature that helps measure speed in miles or kilometres. Like many luxury sports watches, racing watches can be extremely stylish. Popular models of racing watches are the Rolex Daytona, first released in 1963 and the OMEGA Speedmaster, released in 1957, due to their long-lasting commitment to precise timekeeping. Probably our favourite specific racing watch at The Bezel Brothers is the Tag Heuer Monaco. We love the unique square-shaped case and striking dial appearance.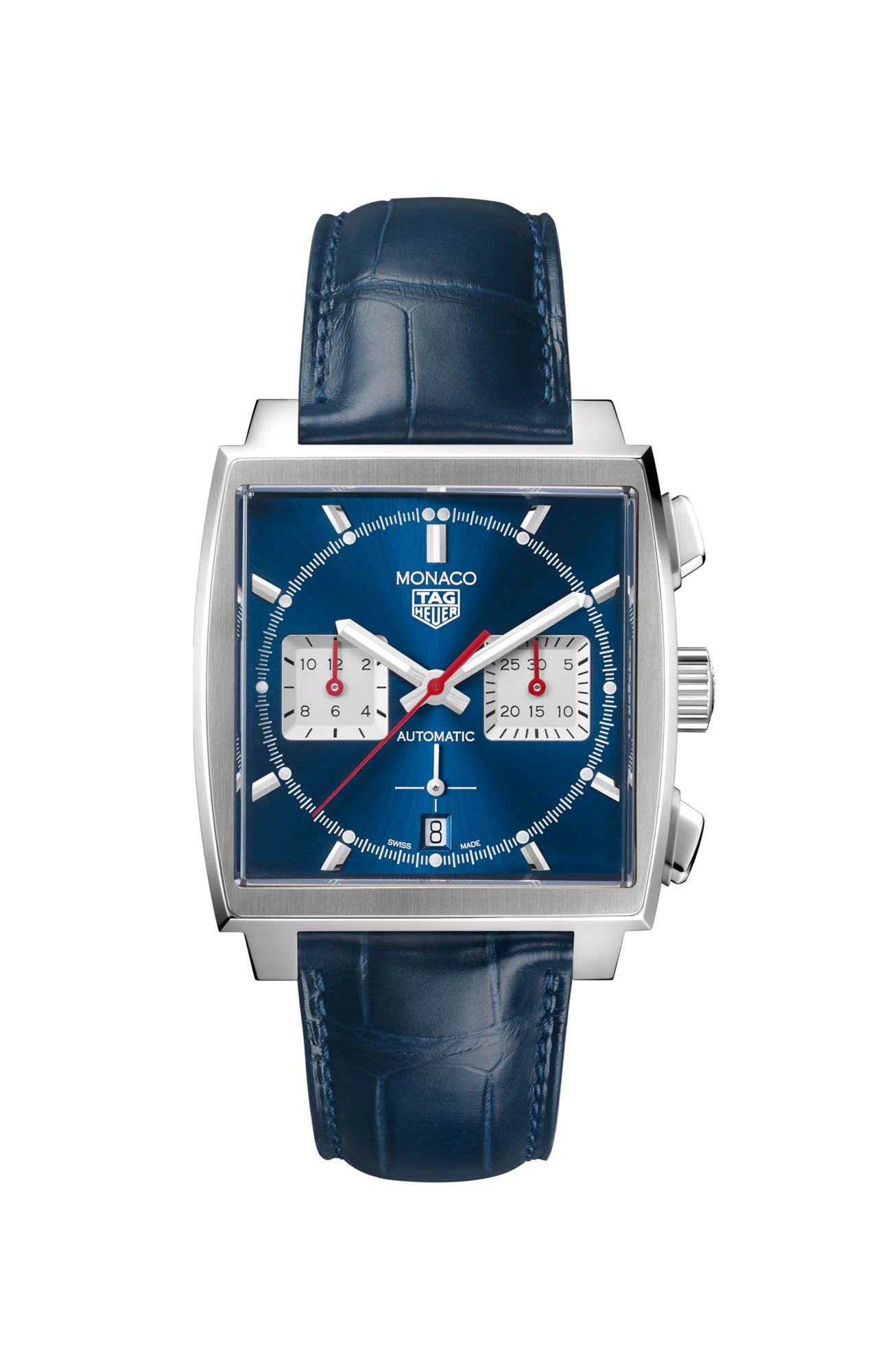 Military Watches
Efficiency and precision is a significant part of life as a member of the military. Keeping time and using watches effectively are essential military operations whether on land, sea or air. But what defines a military watch? Features such as water resistance, illuminated dials, shatter-proof glass faces and accurate time-keeping are important. Military watches should be durable and reliable – a tool, not an accessory. Simply put, if a watch is good enough to be worn in combat then it can be defined as a military watch. Some popular watches that have been created with wartime conditions in mind are the Rolex military-inspired Submariner (or the 'MilSub') and the Breitling Cockpit B50. However, we at The Bezel Brothers have to name the Marathon WW194007 TSAR Military Diver as our favourite military watch, due to it's impressive list of tactical functions and attractive appearance.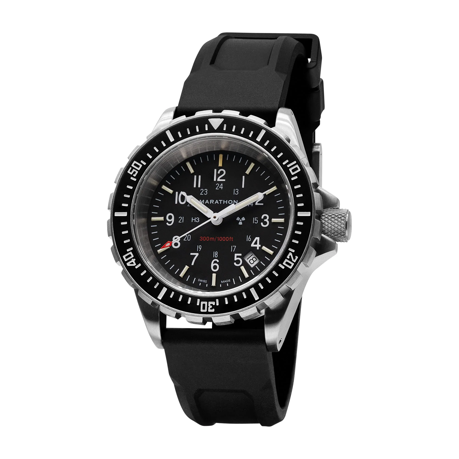 One would be forgiven for having the assumption that sports watches are more about impressive technical features rather than appearance. Certainly, this blog demonstrates that sports watches often display both in equal measure. Not just for the race track or the cock-pit, sports watches are fashionable AND functional. Moreover, they please our senses in terms of detailed and intricate dials, a variety of colours and styles, and the use of interesting materials for the mechanical components and straps.
We would love to know your favourite sports watch. Perhaps you own it already or it's on your wish-list? Drop us a comment in the box below and remember, The Bezel Brothers are here to support all your watch questions and purchases. We value your time.