Become A Bezel Brother Today
Sell Your Watch Through Our Exclusive Marketplace for a Great Price to Reliable and Trustworthy Buyers, FREE to list
Sell Your Watch at the Desired Price
Are you a watch seller, professional dealer, a collector, or a fan of luxury watches and trying to get in front of potential buyers? Bezel Brothers is the right place for you to sell your watches and interact with the global watch community
Benefits of Selling With Bezel Brothers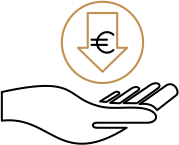 Low Commission Fee
We aim to beat our competition, always. We have the lowest selling fees meaning more money for YOU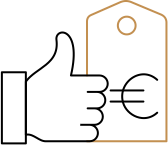 Achieve Top Prices
Markets appreciate and so should the price of your watch, secure the best deal on our marketplace

Security
A secure platform and payment mechanisms for all your dealings including Escrow
How to sell your watch at Bezel Brothers
A short process to sell your watch here
Signup
Signup at Bezel Brothers as a Vendor, Verify your account, List your watch
Get Sale
Buyer will come to the website to buy their watch, payment can be made in many secure ways
Ship Item
Ship the watch fully insured to the buyer
Get Paid
Get paid – Buyer acknowledges receipt, payment is made to you minus small fees
Do you have any questions?
How can I create a watch listing?
It's easy to create a FREE watch listing on Bezel Brothers. You'll be asked to enter all the most important information about your timepiece. What's more, you can also add a detailed description of its condition, service history, repairs, and accessories. This makes your listing even more appealing to potential buyers.
High-quality images and close-ups of the watch, its condition, and any accessories round off a good listing.
How much does it cost to sell on Bezel Brothers?
Registration and listing your item with us is FREE!! Once you sell your watch, we charge a small commission fee based on its final sale value. Don't worry, this fee is sure to be the lowest around ensuring we are all happy.
As a result, you will make a higher profit selling on Bezel Brothers Marketplace!!
When is the commission fee due?
Once you sell your watch and the buyer has ensured full payment is made, we will credit the final amount to your account minus the required fee. For more detail please visit this link
https://bezelbrothers.com/selling-fees/